Creating space for healing create –
Giving quality of life
I am Lisa Stevens, osteopath (B.Sc.) and state-certified alternative practitioner in Hamburg-Altona.
With a lot of experience I create space for holistic healing -.
also with you or your child. I also treat newborns.
Deine Praxis für Osteopathie in Hamburg Altona
Welcome to my homepage!
I am your experienced osteopath and alternative practitioner in the heart of Hamburg.
Here I'll give you an overview of how I work, my background and my services.
By the way: My site is currently being restructured. Some elements may not be displayed correctly at the moment. Don't worry, everything will soon be back where it belongs – and you can make appointments just as usual.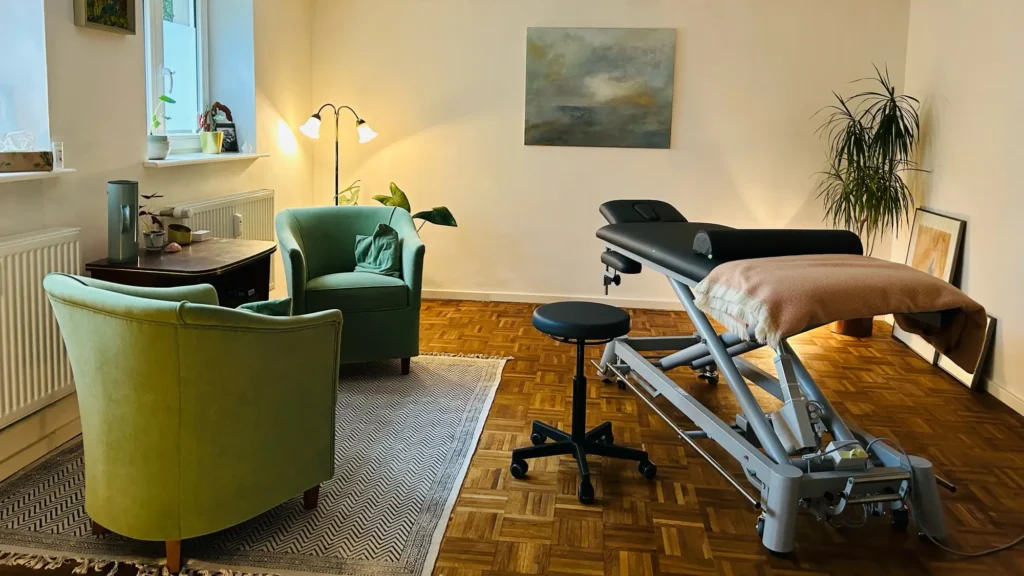 What is osteopathy?
Osteopathy is a holistic, manual form of therapy. It consists of 3 basic building blocks:
The parietal system (our muscles and bones)
The visceral system (our abdominal organs)
The cranio-sacral system (our nervous system)
These three elements are analyzed and harmonized in every osteopathic treatment.
This means that you will always be treated by an osteopath from head to toe – and not isolated to the organ that "at first glance" triggers the complaints.
"Happiness is not found by will or by great effort.
It is always already there, perfect and complete,
In relaxing and letting go."
Gendün Rinpoche
What does treatment look like for me?
Osteopathy supports the body in its self-healing process.
I give your body specific impulses so that tensions in the tissues can dissolve.
For me, holistic means that I look at the person not only with his/her physical complaints, but also with what occupies and surrounds him/her. In doing so, I draw on my experience as a systemic consultant, among other things.
Symptoms such as discomfort or pain limit us in our daily lives, as do feelings of stress, sadness or anxiety.
However, the causes of the symptoms are not always obvious.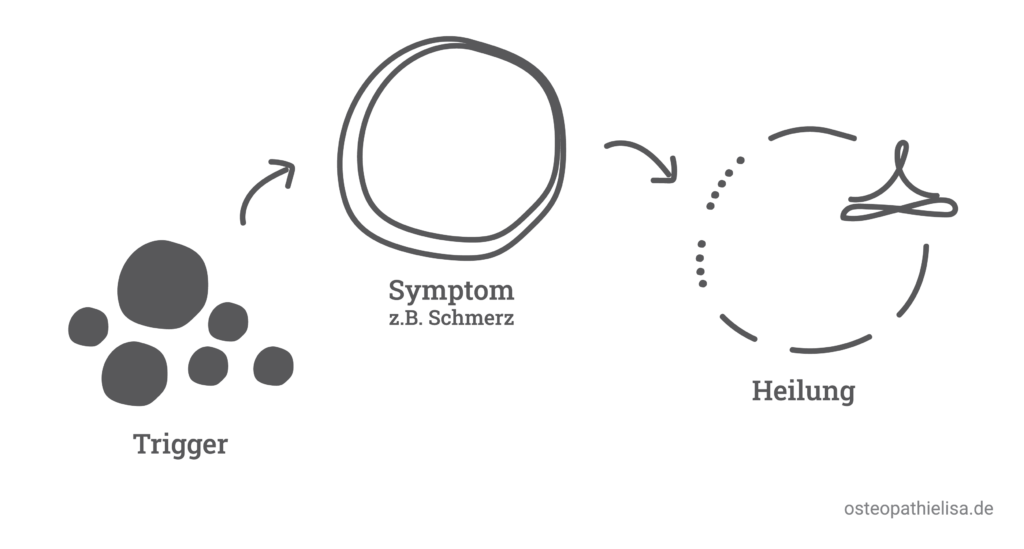 To solve your problem in a sustainable way, it is important to look not only at the symptom, but at its causes. These can be versatile and may surprise you.
Mein Ziel bei jeder Behandlung? Die Pflanze, die das Ungleichgewicht in dir verursacht, bei der Wurzel zu packen, damit sie an einem geeigneteren Ort zum Blühen kommt.

My opening hours (by appointment)
Monday 9:00 - 20:00
Tuesday  9:00 - 20:00
Wednesday 9:00 - 20:00
Thursday 9:00 - 20:00
Friday  9:00 - 17:00
You want to know more?
Here you will find all the facts about a treatment with me – including what I charge you for a session. What should you know before booking your treatment?
Here I tell you everything about my professional career. Trust in my long and wide experience!
Curious? If you want to make an appointment right away or get to know me on the phone, just send me an e-mail or give me a call.